Retama Village covenants are restrictive; unlike other RV Resorts in the Valley there are no park models, mobile homes, permanent RV's, or RV's with attached rooms or skirting.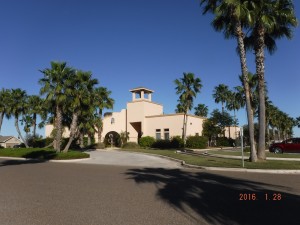 Retama is located adjacent to thousands of acres of federal and state wildlife areas, and is surrounded by undeveloped land.  Located within walking distance are the World Birding Center Headquarters, the top birding site in the U.S., the largest outdoor butterfly park in the world designed and maintained by the North American Butterfly Association, and thousands of acres of state and federally protected pristine wildlife habitat including lakes, parks, and the Rio Grande River.
At Retama Village you will find high-end amenities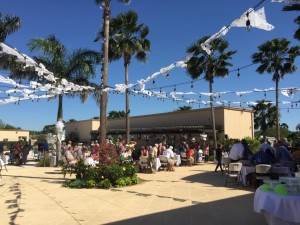 for your enjoyment.  The Retama Clubhouse has three heated pools (lap pool – social pool – spa), Fitness Center, Craft Center, Outdoor Kitchen, Lounge, Library, Billiards Room, Game Rooms, Theater Room, Laundry and much more. The large outdoor Party Deck is surrounded by trellis-covered walkways and soft lighting coming from the large palm trees and landscape areas.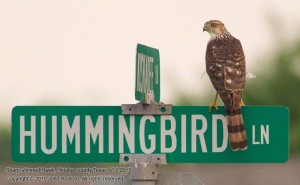 Retama Village is heavily landscaped with native planting materials that attract birds and butterflies to the community. A great effort was made to use natural plantings  – you will not find a better RV park for birding and butterfly viewing. All landscaping and lawn maintenance is provided by the homeowners association. Underground drip irrigation provides for a lush environment without wasteful watering of RVs, vehicles and buildings.